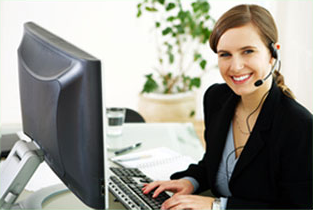 Beancounters at Transparency Market Research(TMR) have been shuffling their tarot cards and have reached the conclusion that the Outbound Telemarketing Market will grow 3.7 percent a year until  2025
Apparently the global Outbound Telemarketing market is expected to reach a value of $12,201.4 million by 2025. .
The global outbound telemarketing market, by geography, has been segmented into North America, Europe, Asia Pacific (APAC), Middle East and Africa (MEA), and South America.
Asia Pacific dominates the market in terms of revenue owing to low labor cost for outsourcing services in specific countries like China, Philippines, India and others.
Within Asia Pacific, China is the biggest revenue contributor and is anticipated to drive the growth of Outbound Telemarketing market, followed by Japan.
The cost effective and direct sales marketing involved in outbound telemarketing is one of the major drivers in this region. Furthermore, growing number of business organisations in these regions is increasing the share of the outbound telemarketing market, the TMR report said.